---
Building A Foundation
By Karen Winstead, CNM
Photo by Amanda Cooper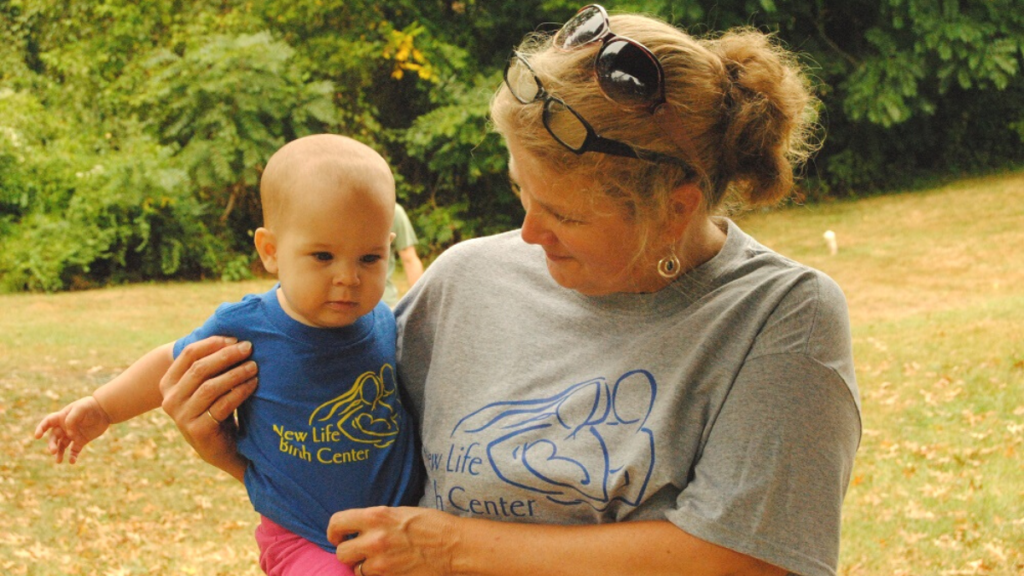 Instead of being a hospital nurse or providing midwifery care, I was suddenly learning marketing, business, finance, networking, and all that goes into establishing a healthcare organization in a very competitive market. It was both a great challenge and a blessing in many respects.
I interviewed several business owners, had appointments with the small business association, and spoke to several medical office workers and physicians. I attended Birth Center conferences and workshops.
It took months to come up with a business proposal for New Life Birth Center that worked, but then I was stymied. I could not get a small business loan to set up the birth center without a physician signing onto the loan.
According to the laws of Virginia at that time, certified nurse-midwives (CNMs) had to work under the supervision of a physician. No bank or government agency would make a loan unless a physician supervisor signed for it.
It was totally unfair that a physician would be asked to be financially responsible for a practice other than their own.
It became clear that the non-profit route was the way to go for start-up funding. Thankfully, God provided supportive friends and acquaintances who agreed to serve on our Board of Directors (BOD) for our faith-based non-profit birth center.
We incorporated in 2004 and obtained our 501(c)3 tax status in 2006. The process to obtain the 501(c)3 tax status took over a year. There were numerous questions and letters back and forth. I thought, "Wow this takes a lot of time and effort — so many questions the government wants to know."
I knew of others who formed their non-profits around the same time and obtained their 501(c)3 in a matter of a few weeks or months. I thought maybe I was just bad at providing the answers they wanted. When I inquired about the delay, the IRS said their agents had been pulled due to Hurricane Katrina.
Later, I realized that this was about the time Lois Lerner was working for the IRS and faith-based organizations and other groups were allegedly being singled out and delayed. I wondered if that was what was happening to our birth center application.
Over the next few years we joined with the local La Leche League, the local International Cesarean Awareness Network (ICAN) chapter, Commonwealth Midwives Association, the Virginia Affiliate of the American College of Nurse-Midwives (VA ACNM), and others marketing midwifery to the region.
We worked with our state and federal legislators to update the laws and regulations that were improved but continue to lock out or penalize many advanced practice nursing health care providers and licensed midwives, to the detriment of the general public.
We worked to raise money and awareness through library displays, the Birth & Baby Expo, and book signings with Jennifer Block, author of Pushed. We held screenings of the documentary The Business of Being Born.
All the marketing was done in Roanoke with plans to start New Life Birth Center in Roanoke, but as providence would have it, the small hospital in Rocky Mount, Virginia where I was working as a nurse at the time decided to close their obstetrical unit.