---
The Mothers Who Taught Me, continued
By Karen Winstead, CNM
Photo by Mindful Light Photography, 2019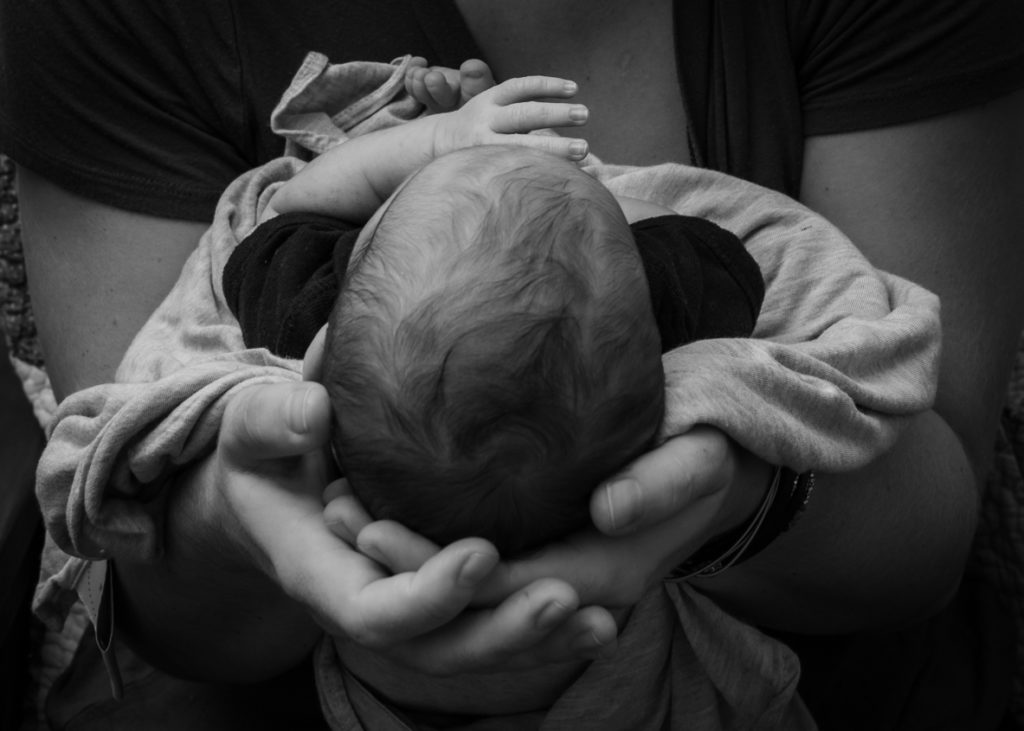 Another mother who taught me was Rachel. She was 16 — one of those quiet, shy teens. Her mother accompanied her. She mumbled very softly and would hardly look me in the face as I asked her the routine admission questions. She had been to childbirth classes and read a lot about pregnancy and birth.
She indicated she wanted to get through the labor without medication if she could, but she didn't think she could do it. We told her it was very possible that she could, and we would help her do it without medications if that was her desire.
Throughout the labor, the nursing staff and her family massaged her back, made suggestions about position changes, encouraged her to get in the shower, and applied warm compresses among other things to help the pain of labor. Sure enough, she had her baby without pain medications.
Rachel was so proud of herself. Her mother also saw the strength in her daughter she had previously not seen.
My amazement grew the next day when I saw this 16 year old who could hardly ask for a drink of water the day before, now on the call bell calling out for things she and her baby needed. Her voice was confident and clear. She was a different person, asking questions and discussing what would be best for her baby.
This was the first time I understood the growth from childhood into motherhood that occurs with many women who are allowed to "do it themselves" when it comes to labor and birth.
The Jones' also taught me. They were both professionals, one a physician. They had taken Bradley classes. They did not want continuous electronic fetal monitoring, no IV, and no medications unless absolutely necessary.